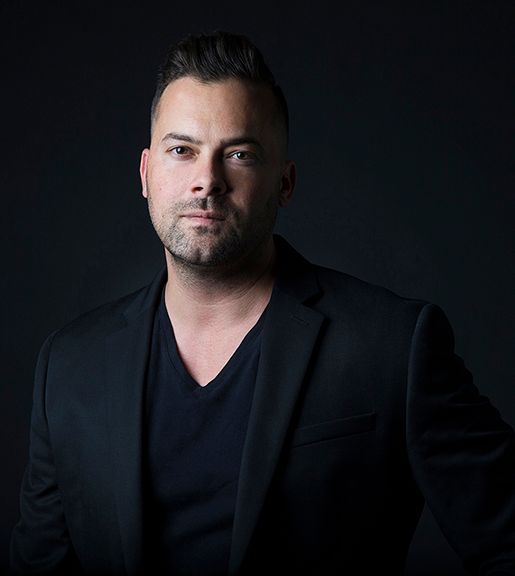 EXPERIENCE
Director of Photography
Review-Journal, Las Vegas, NV - December 2015 - Current
Manage schedule, payroll and daily news coverage for fifteen photographers and videographers, including two photo editors and interns, covering assignments in the Las Vegas metro area for the largest newspaper in Nevada. Oversee the execution of daily print and video products, including 7@7 newscast, as well as coordinating breaking news and long-term digital strategies for reviewjournal.com. Responsible for the negotiation and licensing of all Review-Journal visual content. As photographer, shot and edited photos utilizing Photoshop, Final Cut and Premiere. Covered world-class entertainment, breaking news, features and professional sports, including the Democratic National Convention, Route 91 shooting, murder of Review-Journal colleague Jeff German, as well as being named lead photographer for the 2020 Raiders inaugural season and first Stanley Cup run for the Vegas Golden Knights.
Video Editor
Standard-Examiner, Ogden, UT - November 2014 to December 2015
Photographer/videographer/editor covering news assignments in the Ogden and Salt Lake City area. Shot news, sports, portraits, food and design for 60-k circulation daily newspaper, as well as editorial photography for publication's monthly magazine.
Director of Photography/Chief Photographer
32963. Vero Beach, FL - November 2011 to November 2014
Photo editor and chief photographer for weekly newspapers covering Florida's Treasure Coast. Shot and assigned news, portraits, sports, food and design in both still and video format. Manage photo staff responsible for providing content for three weekly publications and a daily website.
Photojournalist
Advocate, Dallas, TX – Jun 2009 to Nov 2011
Staff photographer for 100k-circulation monthly magazine focused on community journalism in the five boroughs of Dallas.
Photo Director
Harlem Globetrotters International - Nov 2007 to Dec 2009
Director of Photography for the Harlem Globetrotter's domestic tour schedule. Responsible for all visual content ranging from game action to media relations. Hired and trained staff for all major venues in 360+ cities. Managed Live Nation and NBA photo operation covering the Dallas Mavericks, House of Blues and all major music venues in the Dallas-Fort Worth area.
Photojournalist
Sun, Yuma, AZ- Jan 2006 to May 2007
Staff photographer for 60k-circulation newspaper covering assignments in both still and video format. Shot news, food, design and sports, including Arizona State University and the Arizona Cardinals.
Intern
Journal-Star, Peoria, IL- Dec 2005 to Feb 2006
Intern at 85k-circulation newspaper.
Intern

Times-News, Erie, PA- July 2005 to Dec 2005
Intern at 75k-circulation newspaper.
EDUCATION
B.A. Journalism, California State University
Art Direction/Copy Writing, Academy of Art University
Economics, Penn State University
ACTIVITIES & AWARDS
Nevada Press Foundation, "Visual Journalist of the Year," "Best Photo Story" and "Best Sports Photo," 2021
Best of West, "Best Multiple Picture Feature," and "Best Feature," 2019
Society for News Design, Best Photography (Multiple Photos), Cover Story, 2018.
Nevada Press Foundation, "Best Portrait, Illustration, Digital Feature. Finalist for "Visual Journalist of the Year, " 2018
Nevada Press Foundation, Best Portrait, Illustration, News Coverage, 2017
Nevada Press Foundation, "Best News, Sports, Illustrated Photo," 2016
Society of Professional Journalists, "Best Sports, Feature, Breaking News Photo," and "Best Feature Video," 2015

Mentor, Youth Guidance, Vero Beach, FL

Volunteer, Hospice, Vero Beach, FL